Some would say childish, I would say it's fun! I have found a shop on
Etsy.com
that sell handmade fleece hats. Now I know there are lots of people that makes these but the thing that caught my eyes initiately was a Momiji hat they were selling, I was actuall looking for a Kyo hat.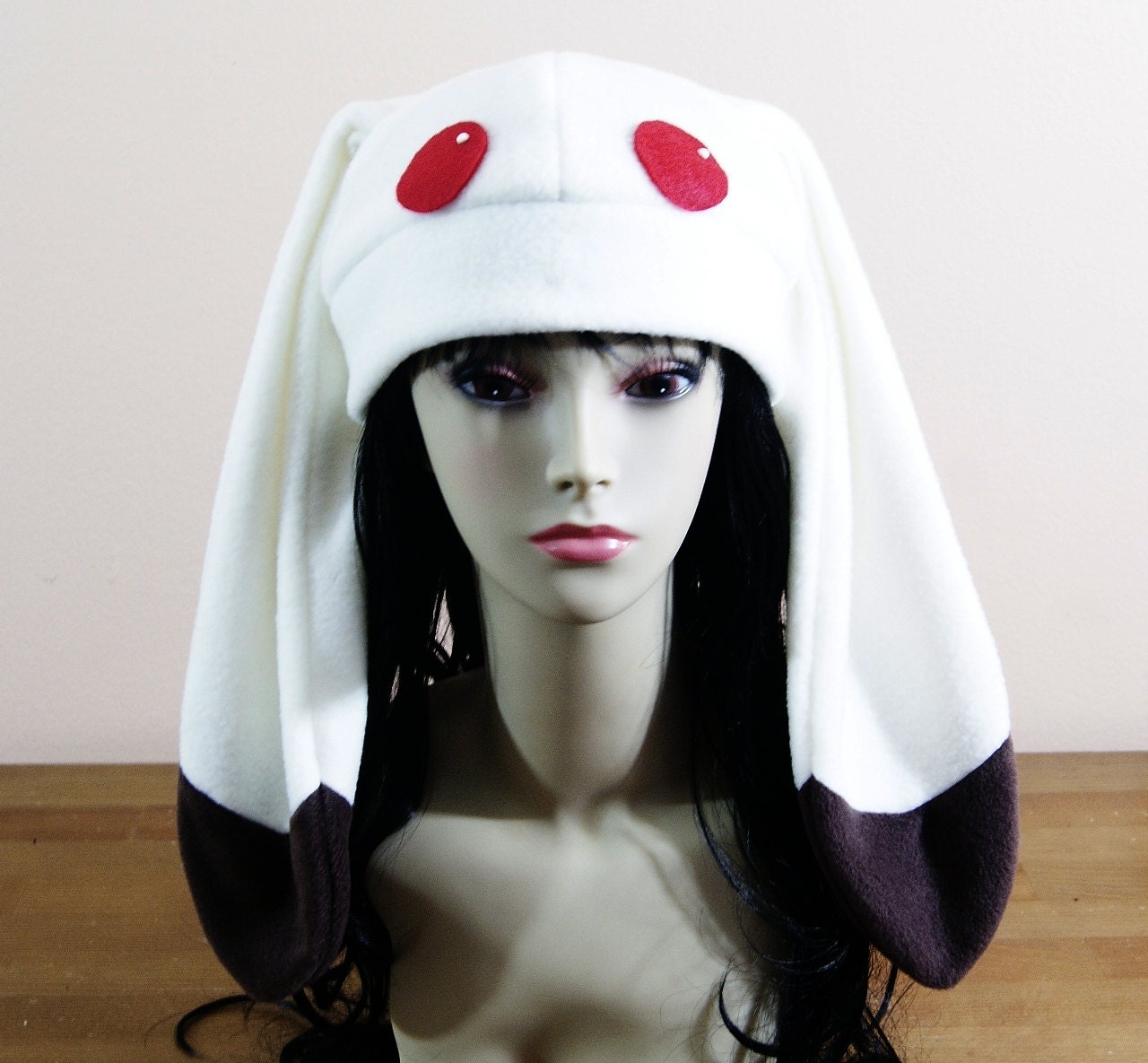 So I thought I would have a look around to see if there were any more Fruits Basket ones. Unfortionately not but they had a selection of black cat and rabbit hats that all have different coloured inner ears.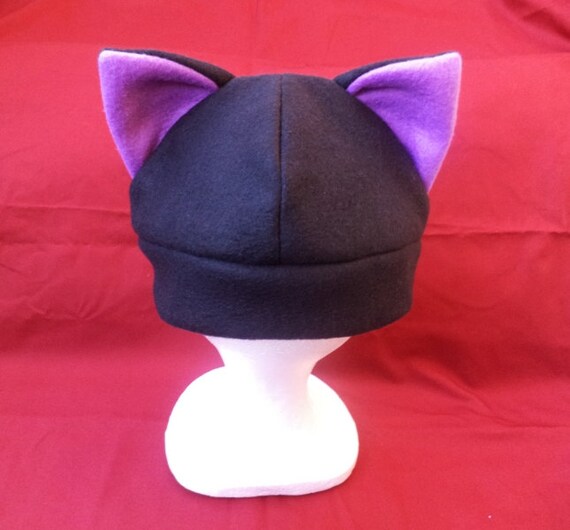 I'm not a huge at person but I loved the way she's done the ears! Most just stick 2 triangles on but this has been shaped to look a bit more... realistic? I don't know if I can say that about a cat hat but it made it more appealing to me. So I've requested a custom order for a Kyo hat. I'm going orange hat, yellow inner ear, a popping vein and his angry eyes. I can't wait to see what it looks like, I've always wanted a Kyo hat from when I first started watching Fruits Basket.
Oh, and I also thought I would get another one, just so it wouldn't get lonely;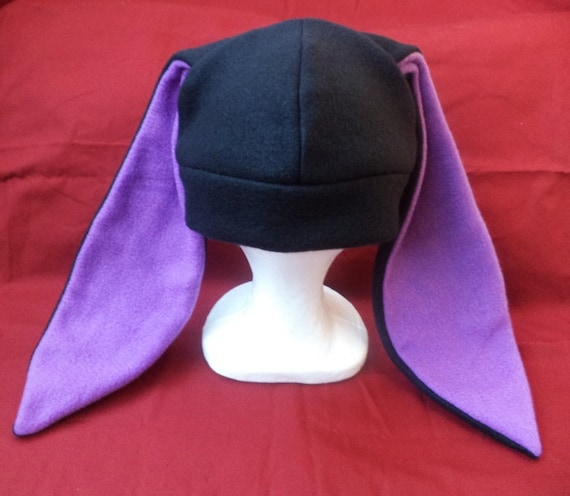 Naturally it's purple! As soon as it's made, I shall post a photo of my Kyo hat =)